Working with and caring about those around us.
We'd like to introduce you to some of our vendors, makers, partners and buddies.  
We're so fortunate to live and work in a collaborative community full of good flavor and friends!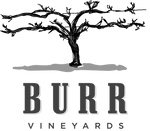 Brandon, MN

What do you do when your veterinarian is your uncle and your local vintner? Take all the advice you can get from him – and that's what we're doing!

Florian Ledermann, D.V.M., is Jerry's uncle (and thus Alise's great uncle) and was the farm's long-time veterinarian. While blood for life and the care of animals kept them working together for 25 years, in retirement uncle Florian started Minnesota's smallest farmstead winery at the time (and it may still be). Using world renown experts for cold-weather grapes and his science background, he has made a name for himself with great wine from a small space.

As the winery grew, they now do a weekly tradition of pizza nights with Redhead Creamery cheese. Florian's late wife, Aggie, helped found the operation and was vital to its early success. His wife, Joann, now adds to the team as designer, emotional-support and kitchen fill-in. Also, his granddaughter Katie and her husband Peter joined the operation as partners after an apprenticeship there in 2019.

www.burrvineyards.com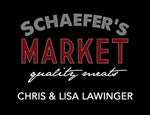 Sauk Centre, MN
When we started Redhead Creamery, we also started dinners several nights per month. We knew immediately where to go to get the best steaks around – Schaefer's market. Chris and Lisa Lawinger, along with Jim and the rest of their team, go above and beyond for service. One year, they showed up on New Year's Eve when we needed something last minute.

With cows getting milked at 4:45 a.m., we've basically needed to eliminate the dinners, but Schaefer's has processed our Jer-Lindy Farms beef available at the retail store, provided meat and other hard-to-find goods for numerous dishes, platters and special events. If you need good protein (besides cheese), head to Schaefer's in Sauk Centre!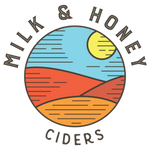 St. Joseph, MN
We are really following in Milk & Honey Ciders' footsteps for local food and fun here in Stearns County. They've broken the mold for how to do on farm events and, in their case, drinks. They sell fantastic ciders from their own trees and that of fantastic apple varietals they bring in. They're also teaching us how to grow apples. By the end of 2022, we should have about 1,000 cider apple trees – that is trees specifically planted for alcohol content and taste – after learning from the Milk & Honey folks how to do it. In an ideal world, we'll do well and keep growing some portion of apples for our favorite St. Joe Cidery or one of the other great cider makers in Minnesota.

We also wash our cheeses in our cider. And at your place you can dunk our cheese in their drinks. It's the perfect match.

Little Falls, MN
It isn't a requirement, but when you wake up within the 3 to 4 a.m. hours, coffee is part of life. You start with whatever is available in your young years. And then, maybe you taste some flavored beans. And finally, you realize the deep, organic (little o) roasts are what you need to get out of bed. We keep ourselves and our staff well caffeinated with the Reality Roasters Redhead Blend. Yes, we blended it ourselves.

Reality Roasters began in late 2006 with Mark Norgren moving back to Little Falls from Alaska. Mark was a long-time one-man operation, with studies under the coffee consultant Willem Boot. In 2019, Mark turned over the reigns to Nathan and Melissa Diehl, and they've taken off where Mark began. They came to our Curd Fest in 2021… and of course it was hot out and coffee sales were down while ice cream was up. Next time, they'll bring the cold brew, too!

We love this company's passion for coffee.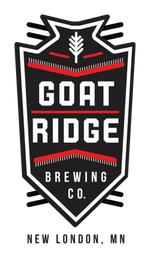 New London, MN
Josh Reed and Christa Otteson, plus other partners and employees, have been so so good to us. We started in 2014 and started our path toward making good cheese. They opened in 2015 and knocked it out of the park right away. Our tastings – at our place and at their place – were always fun and always fantastic. We've known Josh and his family for a long time. Josh grew up on a nearby beef farm and was the director of the North Fork Crow River watershed district, among other things, before entering the brewery scene.

Therefore, his appreciation for farm life and the great staff around which he and Christa surround themselves have been a key part of the fun we had starting our Creamery. Before we made our cheeses gluten free, we did beer washes with their beer. We still occasionally pair up for special projects, but due to our small sizes and these stupid things called "laws," it does make it hard for us to work together as much as we might like. If you haven't been, you need to go have a drink at Goat Ridge, which is named after a nearby landmark special to the family.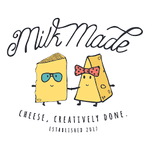 Fargo, ND

While two hours away, Milk Made has a special place in our heart. Yes, they sell our cheese, but owner/operator Megan Lewis is a true friend. Can you say anything else about someone you meet at a cheese convention? Adventures together so far include getting tattoos together (Alise and Megan), handing over cheese while on vacation in the rain and celebrating the arrival of Megan's new mobile cheese truck. If you're in the Fargo area, Milk Made can supply your cheese needs!

Glenwood, MN

As soon as we started, we had a great relationship with a top-notch winery 20 miles away. But just as we got rolling their life shifted, shut down, and we once again needed to drive at least an hour for wine. Enter Rolling Forks Vineyard – 20 miles to our west with one of the best views in the state; overlooking Lake Minnewaska – enjoy your glass of wine with a wide variety of foods that include Redhead Creamery cheeses. We are so excited to watch this winery grow, team up for pairings and get to know the Cihlar family!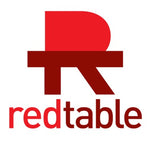 Minneapolis, MN

We use Schaefer's for our steaks, but when it comes to charcuterie we travel to Red Table in Minneapolis. Mike and team and making amazing salami, salumi and other specialty meats the very old fashioned way. We've also shared tables with Mike at events – it's the red connection! We use Red Table on virtually every platter that leaves our shop and as a garnish on almost every dish we serve in house.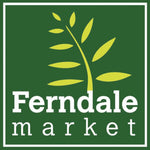 Cannon Falls, MN

Minnesota is the turkey state. Ferndale Market is the best turkey in the turkey state. We've made a near yearly trek to their market to serve our brie at their annual pre-thanksgiving events where hundreds of people pick of their turkey. Yes, their turkey is grazed and made at the farm in Cannon Falls… but you need to eat their smoked turkey. It could change your attitude on Thanksgiving.

But in our shop we sell, and our family members steal, their plain and pepperjack turkey sticks for almost every car ride. They're a family favorite and probably account for 10% of household calories consumed amongst our staff.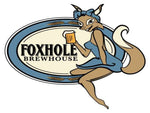 This Willmar brewery is run by the Fuchs family. You can see their sense of community with many of the beverages literally named after other small businesses that literally helped build their place. Yes, it's a brewery. But yes, we take our kids there any time we need a root beer and a snack (the adults may have something else) when we're in Willmar. Liv and Ryan also often team up with us for special holiday promotions, tastings and by the way are award winning brewers!

Lucas grew up on milk, but as an adult he's pretty sure he could survive on their Perkins Lumber Peanut Butter Porter.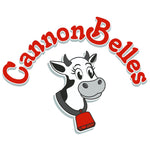 CANNONBELLES CHEESE & COFFEE
Cannon Falls, MN

We did it – we finally didn't scare one off! We have a dozen or so prospective cheesemakers through our creamery each year who are thinking about starting their own place. We tell them the good, but we especially tell them the bad! That didn't phase the three ladies whom make up CannonBelles Cheese. Their brand new plant opened in Cannon Falls in spring 2022, but they also have a cheese, ice cream and coffee shop downtown if you're ever on Highway 52.

Nerstrand, MN

We'd call Stephen and Jodi Reed the patriarch and matriarch of modern Minnesota artisan cheese. They've been through a lot, but are the mainstay of sheep's milk cheesemaking for Minnesota. Many times awarded, we're proud of what they've created, and recreated through trial and tribulation. What are we talking about, you'll have to go to their website or ask us!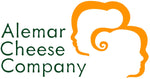 Minneapolis, MN

Keith is the owner of Alemar Cheese and was one of the first cheese plants we ever visited. Starting in an old Pizza Hut in Mankato, Keith moved his cheese plant (named after a combination of his daughters' names) to Minneapolis. Then, he got back to his California roots and started a second cheese company – Wm. Coffield Cheesemakers – back in his home state. As a fellow cow's milk Cheddar maker, Keith's wisdom and helping hand has been a huge guiding post in our time here. He and his staff have always been able to lend a helping hand… and we've needed it! Check out his cheese in many of the same cases as ours, but also at Kieran's Kitchen in the Food Building's corner restaurant in Northeast Minneapolis.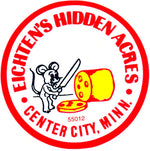 Center City, MN

Minnesota's original Gouda Maker, Eichten's started as dairy farmers in the 1970s learning through a University of Minnesota experiment on how to make European cheese. Through trial and tribulation, they're now a crowd favorite at many farmers markets and stores throughout the Upper Midwest. We toured their cheese plant on a family vacation to Taylor's Falls and received many tips for what to do and not do when working with a combined cheese/dairy farm.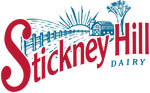 Cold Spring, MN

As Minnesota's largest goat milk cheese producer, Stickney has made a name for itself nationwide. In 2021, they rolled out their Humble Goat brand. The Stickney creamy chevre is well-known and awarded.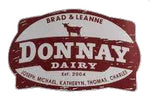 Kimball, MN

The latest addition to our cheese case is another goat milk cheese producer. Donnay is probably the chevre at one of your favorite Minnesota restaurants. This family run operation started very small and has grown into one of Minnesota's best-kept and tastiest cheese secrets. We are proud to be one of the few retail locations to carry their products.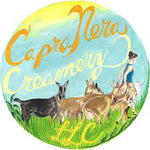 Altura, MN

Katie Bonow is pushing the boundaries of how much big taste you can get out of a small farm and creamery. Her raw milk goat cheeses are not your traditional chevre (although she makes that…) as she's taken the unique step to diversify into some cousins of the cow's milk style cheeses you may be used to. With small batches and big taste, you need to ensure you're keeping up with Katie's creativity.
Faribault, MN

Don't let a short explanation be understood as a lack of love for our friends at Caves of Faribault. We've been in their caves, benefitted from their kindness and are proud to be able to sell their cheeses. This is the reincarnation of a very old Minnesota cheese brand, and we thank those who carry on the tradition.