Come visit our working dairy farm and creamery.
On Sale
Please check in with the purchaser's name at the cheese counter when you arrive at the Creamery.

Dairy Farm Tours take place year round. You are able to make your reservation up to weeks in advance.

The Cheese Shop is open for lunch and shopping during and after the Farm Tour for tour guests and the public.
Tour tickets are not limited - one to unlimited parties may attend. Redhead Creamery will do its best considering staffing, timing, and attendance to ensure a wonderful tour experience for all guests. To help us plan, advanced tickets are requested, but not required.
Fri­days: 12:30PM Tour
Sat­ur­days: 12:30PM Tour
(1 Tour Daily - order tickets above)

Tours are $10 per person
(Children 2 & under are free)
Tour is outdoors. Dress accordingly for the weather! See more tour details below.
ADDRESS:
Redhead Creamery
31535 463rd Ave,
Brooten, MN 56316

Red­head Cream­ery is located within an hour of Will­mar, St. Cloud and Alexan­dria, Min­nesota.  See you soon!
GROUP TOURS OF 15+
We ask that groups of 15 or more reserve tours at least a week in advance by contacting Jerry using the contact form below. Just scroll down a bit and you'll see it!
Group farm tours are scheduled Tuesday through Friday between the hours of 10:00am and 4:00pm.
Guests should plan on at least 2 hours for their time on the farm/at the creamery.
About the tour...
Ever wonder how cheese is made?  Or what a day in the life of a dairy cow is like?  Come see first-hand on one of our Jer-Lindy / Redhead Creamery farm tours.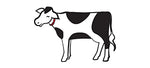 First, you'll visit the cow side of the farm : The Jer-Lindy dairy calves and heifers, the pregnant mama cows, and the milking parlor where they are milked twice a day.  Next up comes the cheese plant, where you'll get an overview of the entire cheese-making process through our huge picture windows perfectly placed for kids and adults of all ages. 

You'll learn the history of our own dairy cheese story, the farm sustainability and conservation efforts we've implemented, have a mooooving conversation with some of our beautiful bovines, and last but not least watch a video on cheesemaking at Redhead Creamery and sample some ridiculously good cheese! 
The farm tour lasts about 2 hours and does involve quite a bit of walking.  Bring your walking shoes!  However, our site is fully wheelchair and stroller accessible, so everyone is welcome.

Tours are $10 per person during our scheduled tour time. Please purchase your tour tickets at the top of this page.
Click here for written out directions to our farm >
On-farm cheese shop...
The Red­head Cream­ery tasting room and cheese shop is full of locally made foods and prod­ucts includ­ing jams, crack­ers, choco­lates and honey. We also serve our favorite Minnesota-made wines, beer, and hard cider. We serve Pan-Fried Curds and Cheese Paninis for lunch, too!
We are open for in-store shopping!
12:00pm-2:30pm Fridays and 12:00pm - 4:00pm Saturdays.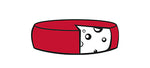 Questions? Interested in GROUP TOURS?
Contact us here.