Our Delivery Routes
Is the Cheese Man with the Cheese Van coming to your neighborhood? We deliver Redhead Creamery and other Minnesota made cheeses and goods right to your home or business.
Check out Redhead Creamery's delivery zones to pick the best route for you! If your address is outside of our delivery zone, feel free to communicate a meeting location within the zone or have your order shipped via UPS in insulated and chilled packaging.
Check back regularly for updated routes.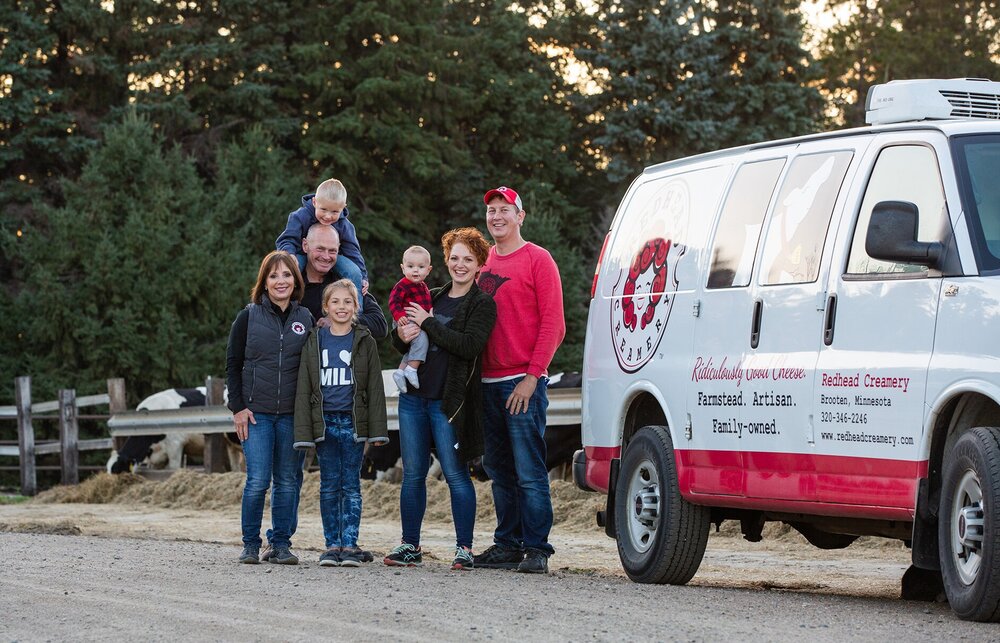 November 16, 30 December 14, 28 to Willmar, Sauk Centre, Alexandria, Fergus Falls, Detroit Lakes & Fargo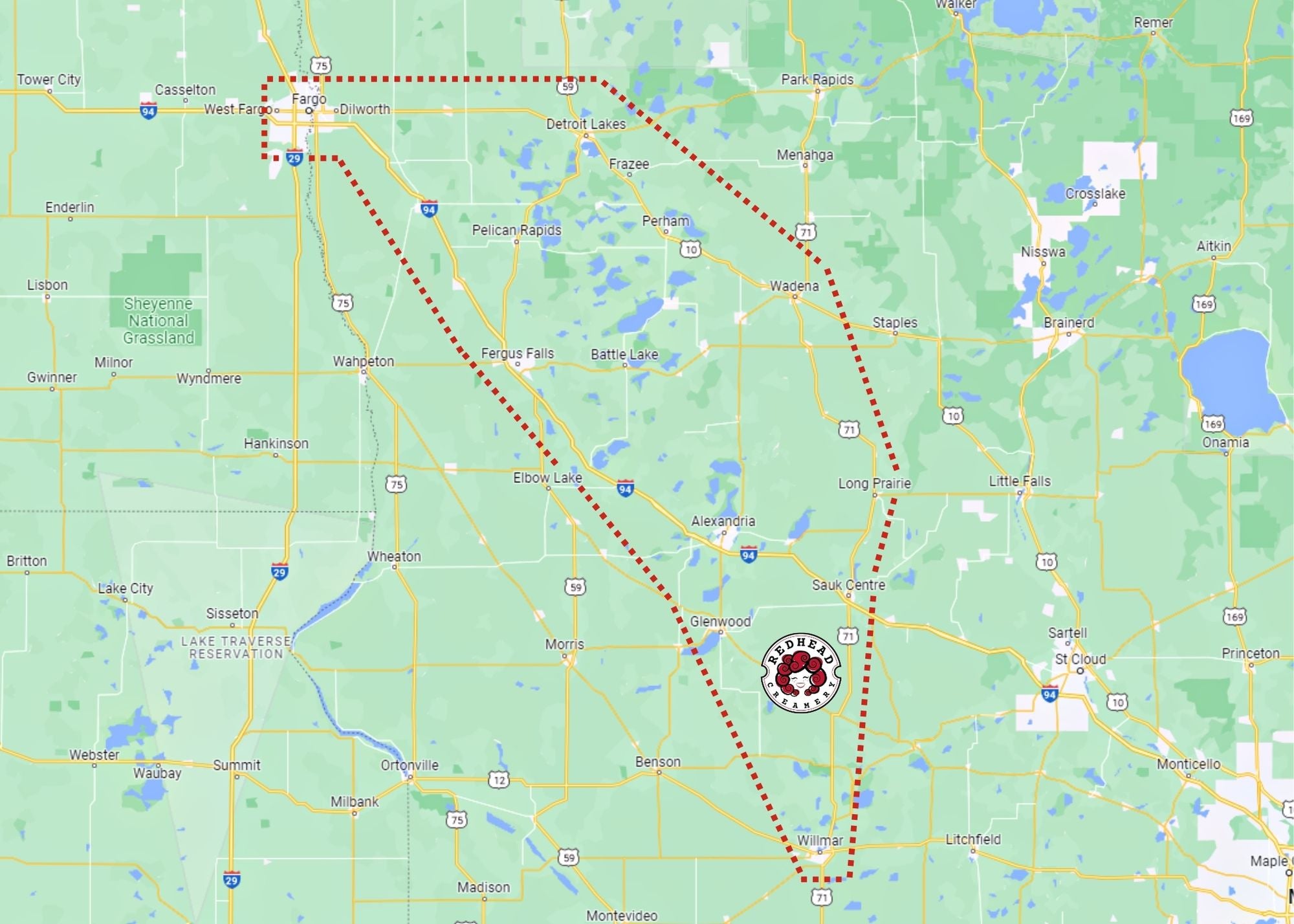 November 22, December 6 & 20 to the Twin Cities, St. Cloud & Central MN