Cheese Lovers Newsletter (10.12.2020): Where does 90% of your milk go?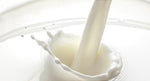 Hello Cheese Lovers!
We're going to have a brief newsletter today as there's much to do in a shortened [school] week.
Question of the week:
Where does the other 90% of your milk go?
Answer: What a great question. The answer is actually quite simple. But for those confused - about 7 to 10% of our Jer-Lindy Farms LLC milk goes to Redhead Creamery LLC. In October we will make about 11% of it into cheese as we prepare for the holiday season. Lucas can go into a long monologue on milk pricing and classification systems, but we won't do that today.
The answer to the question where does the other 90% of our milk go is – wherever it is most efficient. About 20 years ago,
cooperatives and processors in Minnesota began standardizing our milk trading and payment systems. While we are members of Bongards' Premium Cheese cooperative, with plants in Bongards and Perham, Minn., as well as Humboldt, Tenn., our cooperative only accepts milk in Perham. Bongards and Humboldt are used for further processing.
But, our milk rarely - actually never so far - makes it to Perham. We are closer to two main cheese plants owned by our cooperatives' competitors in Melrose and Paynesville. This means our neighboring farmers are member/owners of these cooperatives, and a lot of times our milk will be on an all-Bongards route to keep things easy, and milk is swapped. We are still paid for the fat, protein, other solids and quality in our milk. And our cooperative gets the results of the milk in the swap and everyone is paid appropriately.
A couple years ago, for several months, our milk would make it to the Woodbury, Minn. milk bottling plant. Processors use different specifications for the actual handling of the milk at that point, but it could find its way onto Minnesota and Wisconsin shelves under a number of different brand names. When there are breakdowns at the plant or milk trucks with flat tires, this keeps the system fluid, pardon the pun, as our logistics managers re-route to the best spot. This saves money, has significantly lowered our carbon footprint, and keeps the milk fresh. A bottle of milk you see on the store shelf is often just 48 hours in time from being inside a cow!
Alise, Linda, Lucas & Jerry